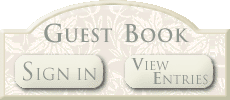 To LaVerne

Our lives have been shattered,

Since you're no longer here,

Even if we looked forever,

No replacement would compare.

It was so sudden,

You were taken so fast,

Such horror and sadness,

Our hearts could not grasp.

Why you, why me,

We cried and wailed,

We received not one answer,

We felt we had failed.

We'll linger without you,

Unhappy and alone,

Knowing one day we'll see you,

When we are called home.

Written by Mary Tootle

June 12, 2006